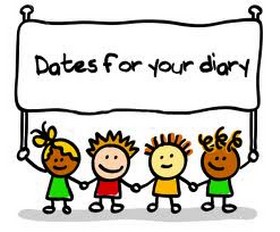 Tue 11 July                            PM                                        Nursery PM CLOSED - Parent Consultations
Tue 11 July                            3:30pm - 5:00pm                  Parent Consultations
Thur 13 July                           10:00am                               Rock Steady Concert for Parents/Carers whose
                                                                                            children attend Rock Steady sessions
Thur 13 July                           5:00pm - 7:30pm                  Parent Consultations
Tue 18 July                            9:15am                                 Year 2 Concert for Adults and younger children
Wed 19 July                           9:15am                                 Year 2 Concert for Adults Only
Fri 21 July                              9:15am                                 Theatre Performance
Fri 21 July                              2:00pm                                 SCHOOL FINISHES
*******************************************
 Wed 6 Sep                     SCHOOL STARTS FOR YEAR 1 AND YEAR 2
******************************************
Nursery 2017 - 2018
We are able to offer 30 hour places for eligible children from 9am-3pm from September 2017 during term time.  For more information visit:
http://fsd.hounslow.gov.uk/kb5/hounslow/fsd/home.page
Grenfell Tower
Thank you very much for your generosity for raising funds for Grenfell Tower victims.  We raised an amazing £530.44.  This will make a difference and is very much appreciated.
Why not come and share a book with your child during Reading Morning.
For more information please see the class Teacher.
FRIENDS SPRING HAT COMPETITION
Well done to all who entered the Spring Hat Competition, they were amazing and it was very difficult to judge.
  Click on the link below and you will be able to see for yourselves.
Thursday 2nd March was World Book Day.  The children came to school dressed as  their favourite book character and they looked absolutely amazing.  Click on the link below and see for yourselves.
YEAR 2 MULTI SKILLS COMPETITION
SILVER CLASS MEET THE MAYOR OF HOUNSLOW
Thank you to everyone who joined us on Friday 30th September for the world's biggest coffee morning in support of MacMillan Cancer.  We raised an amazing £207.00.  A very special thank you to the Year 2 staff for organising the event and to the children in Year 2 who assisted in making the morning an enjoyable and successful occasion.
DECORATE AN EGG COMPETITION
Thank you and well done to all the children who entered the Decorate An Egg Competition. They were all very creative and looked amazing, the judges had a very difficult time choosing the winners.  Everyone who entered received an Easter cracker and the main prizes were awarded as follows:
Nursery AM                                      Nursery PM
1st    Ruby                                         1st  Laksha
2nd   Rajnandana                              2nd  Atharvi
3rd    Stuti                                          3rd  Muhammad
Blue Class                                        Red Class                                  Yellow Class
1st  Anusha                                      1st  Bailey                                  1st  Damian
2nd  Michael G                                 2nd  Abrienda                            2nd  Omar
3rd  Yara                                           3rd  Mya-Rae                              3rd  Zia
Green Class                                      Orange Class                              Pink Class
1st  Albie                                           1st  Louie                                    1st  Krishnavi
2nd  Kaden                                        2nd  Arjuna                                 2nd  Tanvi
3rd  Aanya                                         3rd  Sahib                                   3rd  Scarlet
Gold Class                                         Silver Class                               Purple Class
1st  Oliwier                                         1st  Adeeba                               1st  Ty
2nd  Remo                                          2nd Viktoria                               2nd  Aditya
3rd  Rishith                                        3rd  Saanvi                                 3rd  Leonie
Congratulations to all the above children.
Click on the link below and see all the wonderful entries.
BLING A SCOOTER FOR SPRING COMPETITION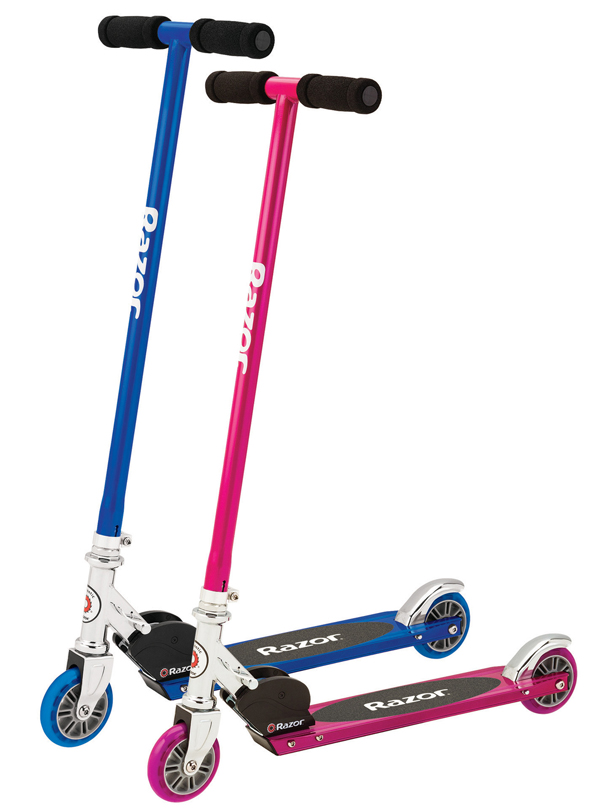 Congratulations to all our entrants of the Bling a Scooter Competition and in particular to the following children who were awarded 1st, 2nd and 3rd prizes in each year group:
Nursery:                        1st Prize - Ava-Rae Kelly                    
Reception:                    1st Prize  -  Ethan Oliver
                                       2nd Prize - Anusha Patil
                                       3rd Prize -  Arina Rizwan
Year 1:                           1st Prize - Arjuna Daby
                                        2nd Prize - Albie Savory
                                        3rd Prize - Krishnavi Madia
Year 2:                            1st Prize - Fatma Mohammed
                                        2nd Prize - Oliwier Semeniuk
                                        3rd Prize - Leonie Ward
SCOOT OR CYCLE TO SCHOOL BREAKFAST
There was a good turn out for the scoot /cycle to school breakfast that was held before the Easter holidays.  It gave the children a chance to chat with their friends over a healthy breakfast before the start of a busy day at school.
SCOOTER SAFETY TRAINING
Click on the link below to found out how the children got on with their scooter safety training.
Visit From The Mayor of Hounslow
The children recently took part in a fun walking and cycling 'game' called Beat the Street, which was funded by the NHS, Public Health and local councils, to encourage people to 'get active'.
People scored points and won prizes by walking, cycling or running from point to point and tapping a registered and activated Beat the Street card on sensors (Beat Boxes) which were placed on lamp posts across the routes where the game was being played.  The Beat Boxes were positioned roughly half a mile from each other to encourage people to walk at least half a mile per journey.  Each journey earned the participant 10 points.
Cardinal Road did very well and were on the leader board displaying the second highest average points.
The Mayor of Hounslow visited our school and presented the children with a trophy and a cheque for £250.
DIWALI
Reception had great fun celebrating Diwali. Children and staff dressed in bright coloured outfits and throughout the morning each class made chapatis, breadstick fireworks and cucumber raita ready for their parties in the afternoon. Click on the Diwali link below and see how much fun they had.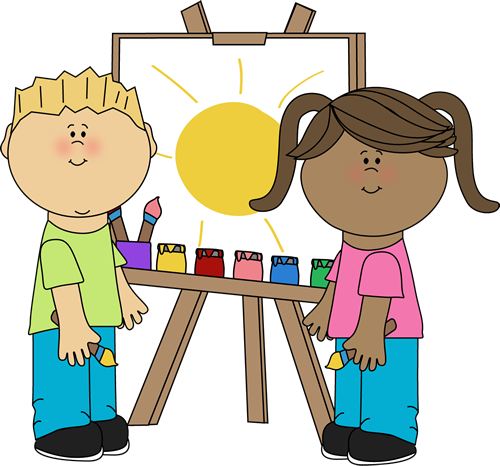 Art Gallery
All children in Reception, Year 1 and Year 2 and the Speech and Language Workshop (as long as they were not absent) have been involved in creating a piece of "Art" which was framed and displayed in the hall. 
The exhibition was amazing, we certainly have some very talented artists amongst our children.
All the classes had an opportunity to view their work and all were very proud to see their own pieces hanging in the gallery.
Click on the link below to view all the art work in the exhibition.
SCIENCE WEEK
Monday saw the start of our science week. It was launched by "Mad Scientists" who led a fun filled assembly introducing some of the exciting aspects of science.
Workshops were organised throughout the morning for each year group, involving magnets, slime and worms and as you can see the children found it very exciting and had an enormous amount of fun.
Worms Workshop
Magnets Workshop
Throughout the week, each Year group held their own science workshops and parents were invited to come in to support and assist in various science activities.  Some of the activities included Magnetic Marble Painting, Dancing Raisins, Volcanoes,  Gloop,  Electric Circuits, Investigating Light and Dark, Lava Lamps, Magnets and Forces.
A very big thank you to all the parents who did manage to give some of their time to help, it was very much appreciated by the Staff and children.
Parent Helper Workshops
Even the teachers had fun.
The children were invited to take part in a competition to decorate a 'Lab Coat'.  We received lots of entries so well done and thank you to all those children who took part.
The School Councillors had the very difficult task of choosing 3 winners from each year group. As you can imagine, it was extremely hard to choose, as they all looked absolutely amazing.
School Councillors judging 'Lab Coat' competition
In a special assembly held at the end of Science week, children from each year group shared with the rest of the school,  some of the exciting things they had been doing in their classes.
The winners of the 'Decorate a Lab Coat Competition' were announced.  All the children that entered the competition received a small prize and two members of the School Council presented the 3 year group winners with their prizes.  Congratulations to you all.
All Competition Entries
Well done to the Nursery Winners who were Max, Mary Am, Bailey and Taylor.
We would all like to say a very big thank you to Mrs Kim Alker, who put in a lot of hard work organising our fun filled Science Week. THANK YOU.